Our Available Today Switch is truly meant to help all our members!
It helps you find immediate shifts for the day and it also helps offices in need of someone who may be able to pick up a shift due to a last-minute cancellation. It's a win-win for everyone!
The Available Today switch when turned on, notifies us that you're available, you're ready and able to take any shift for that day. Any Priority text messages for new shifts will appear for that day. Just make sure you have your notifications on so you don't miss any!
If having it on doesn't work with your schedule and you have other things to do then we understand, just be sure to have the switch in the OFF position so that we don't bother you unnecessarily!
Watch this quick video on how it works :)
How to turn it on
Step 1. Log into your account
Step 2. From your home calendar page, the switch is located at the top under the Job board and is OFF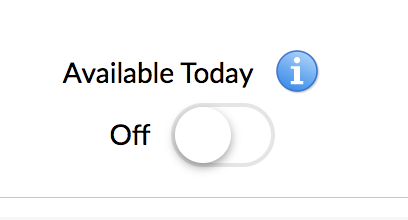 Step 3. Click/tap to turn it ON to notify us that you are available. Turn it OFF when you are not able to take any shifts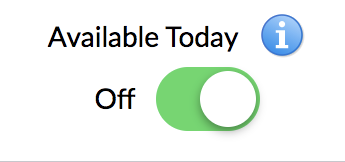 After 12 hours we do automatically turn the switch OFF so be sure to check in the morning if you're looking to work and want it ON again!