As we move into allergy, cold and flu season, it is so important that we remain vigilant in keeping the spread of this virus and other illnesses to a minimum and under control.
For those who have returned back to work, you know that daily screening at the start of each shift occurs and for some screening happens twice with one added to the end of shift.
It is imperative that we are all following protocols to avoid transmission or acquiring this virus and being able to distinguish between common cold or flu symptoms and Covid symptoms can be tricky.
Any symptoms related to allergies or cold and flu are to be monitored for a 24 hour period of isolation or until you are symptom free.
In the case of Covid symptoms, then testing may be required and a 10 day isolation period followed as well.
In either case, we do need you to contact us as soon as possible if you have any illnesses or symptoms 24 hrs before the shift is starting.
If you have additional questions regarding Covid-19 please see our Covid-19 FAQs section.
Ontario Public Health Fact Sheet: When tests are Positive or Negative
Included here are facts about Covid testing that you should know. Direct link: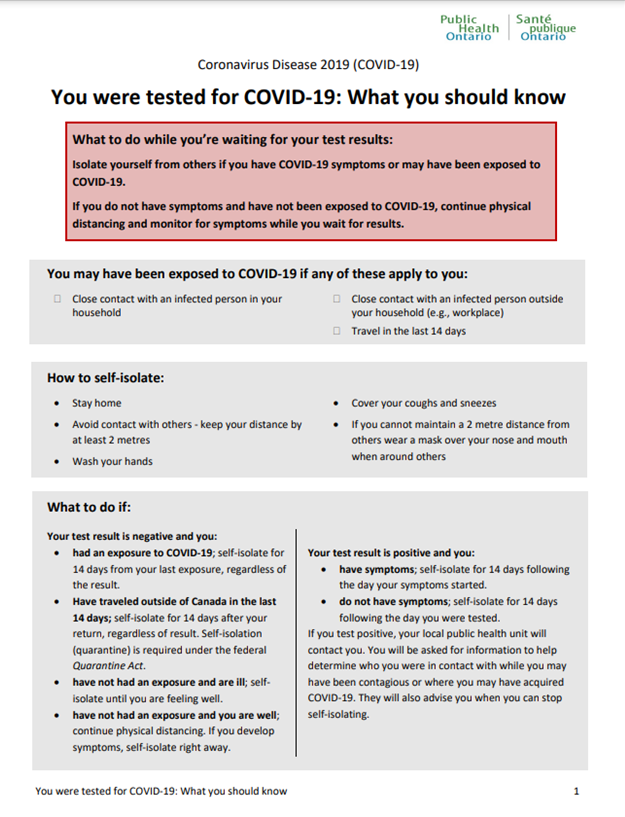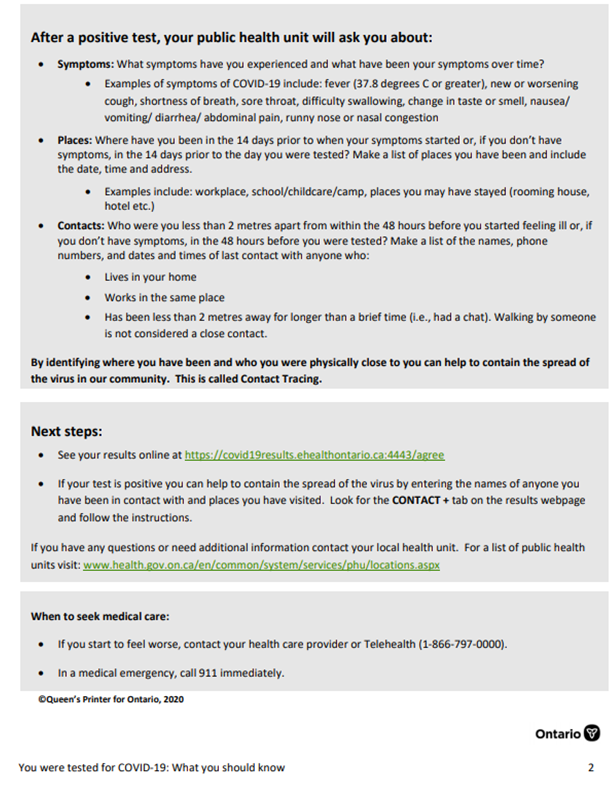 Ministry of Health Canada: Understanding Covid Testing
Direct link here: Understanding Covid Testing Canada