Signing up for Stripe Express is easy and is the most convenient way to receive electronic payments from Dental Office.
What you will need:
- debit card information (click here to make sure your bank supports Instant Payouts)
- a phone that can receive SMS messages
When you are logged into your TempStars account, go to your Profile (click the 3 blue lines in the top right corner and click Profile). About half way down the page, you will see a "Set Up Instant Payouts" button - click on that. You are going to then see this: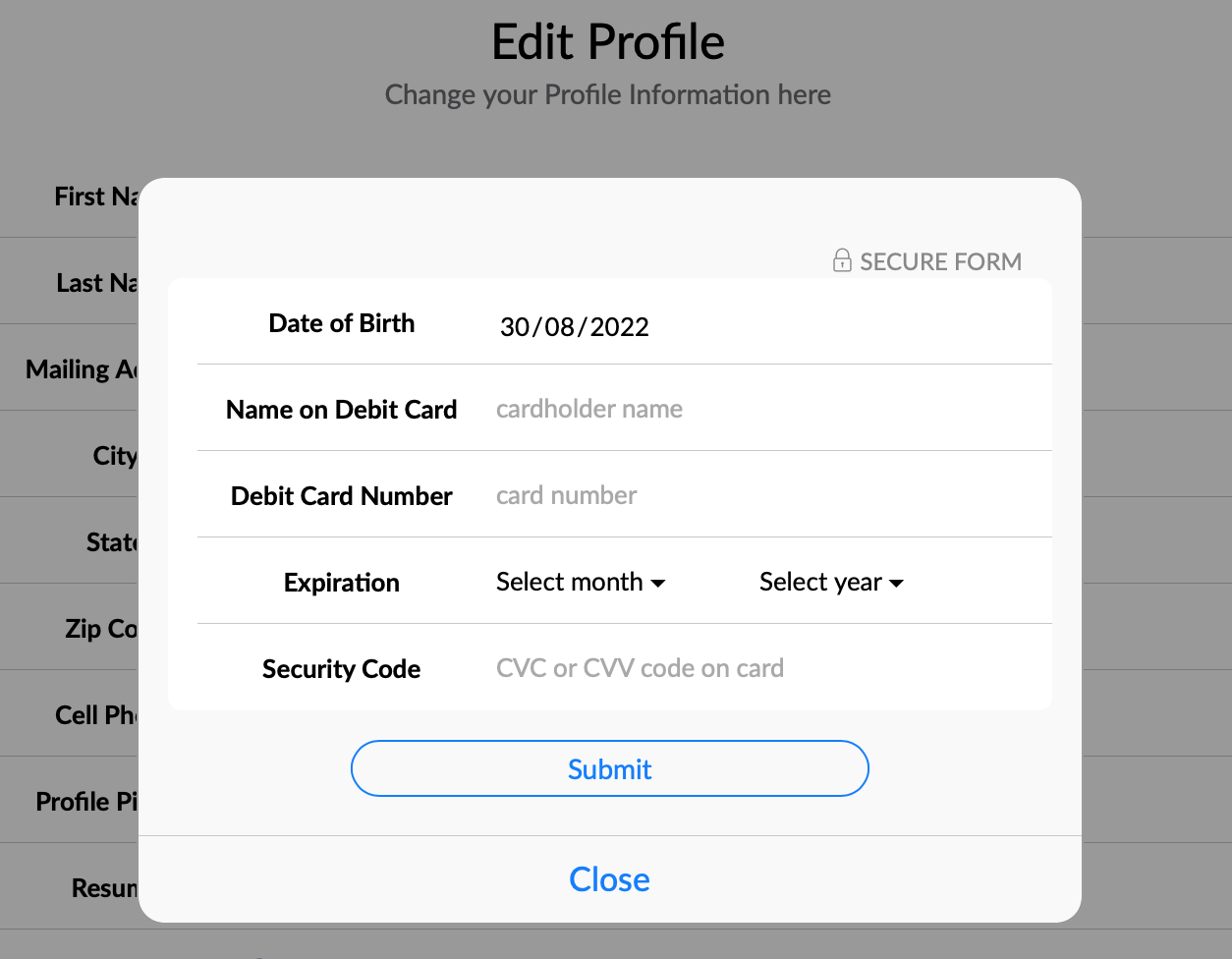 Fill out the information and click "Submit". Once you click submit, a separate window will open and you will be asked to confirm/add your email and phone number to finish setting up your Stripe Express account.
That's it - your account is set up!
As soon as you have done this, we (TempStars) automatically trigger a payment of $.50 to your Stripe account. This is to initiate Stripe verifying your account and debit card information. This process takes about 10 days (or 7 business days). During this period (the 10 day verification) TempStars will continue to send you e-transfers for any electronically made payments from dental offices. Once the 10days are over, your account will automatically switch to automatic payouts from Stripe.
You do not need to do anything once you have set up your account - everything is automatic beyond that point :)