There is now the option to set up your own Stripe Express Account. It takes about 2minutes to set up, which you do right from your TempStars account (keep reading to learn how), and it allows you to get your money faster!
- How it Works -
If you have set up your Stripe Express Account you are able to receive your funds faster in some cases! When an office uses the Pay Now feature (which is optional) to settle your invoice, we charge their Credit Card your total invoice amount. Our system will then deposit your full invoice amount (there's no cost to you for using Stripe Express) into your Stripe Express Account, which then gets deposited into your bank account within 30mins (alternatively, it may take 48h for you to receive your money without setting up a Stripe Express Account)
It's as easy as that! Keep in mind:
* Offices are not required to use the Pay Now feature
* If you do not set up a Stripe Express account and an office uses the Pay Now feature, we will either e-transfer or Venmo you your total amount within 48h
* The first stripe payout will take 7 BUSINESS days (regardless of payment terms) but all Instant Payouts after that will be within 30mins of when the office clicks Pay Now from their TempStars account
* Not all banks/debit cards are supported. Most big banks are however check here first, to ensure your bank allows this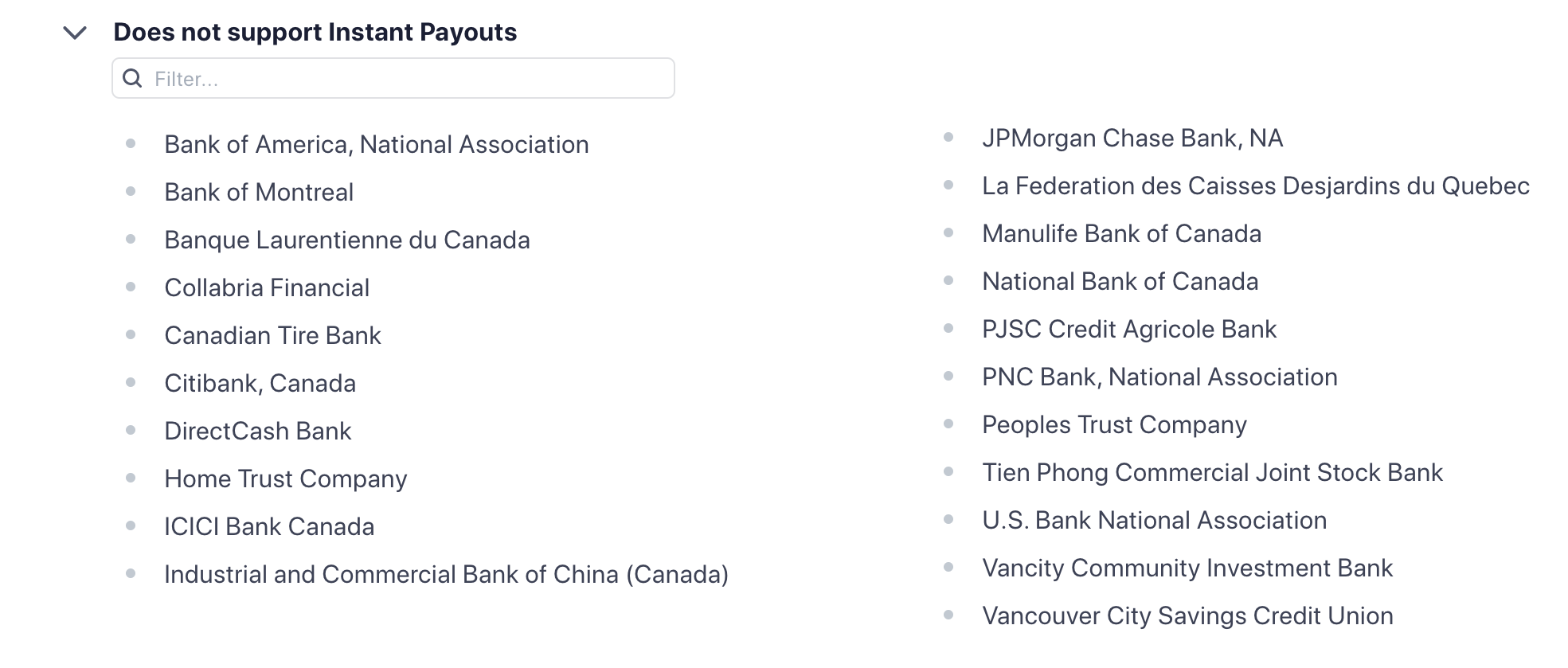 - How to set up your account -
1) Go to your profile and click "Set up Instant Payouts"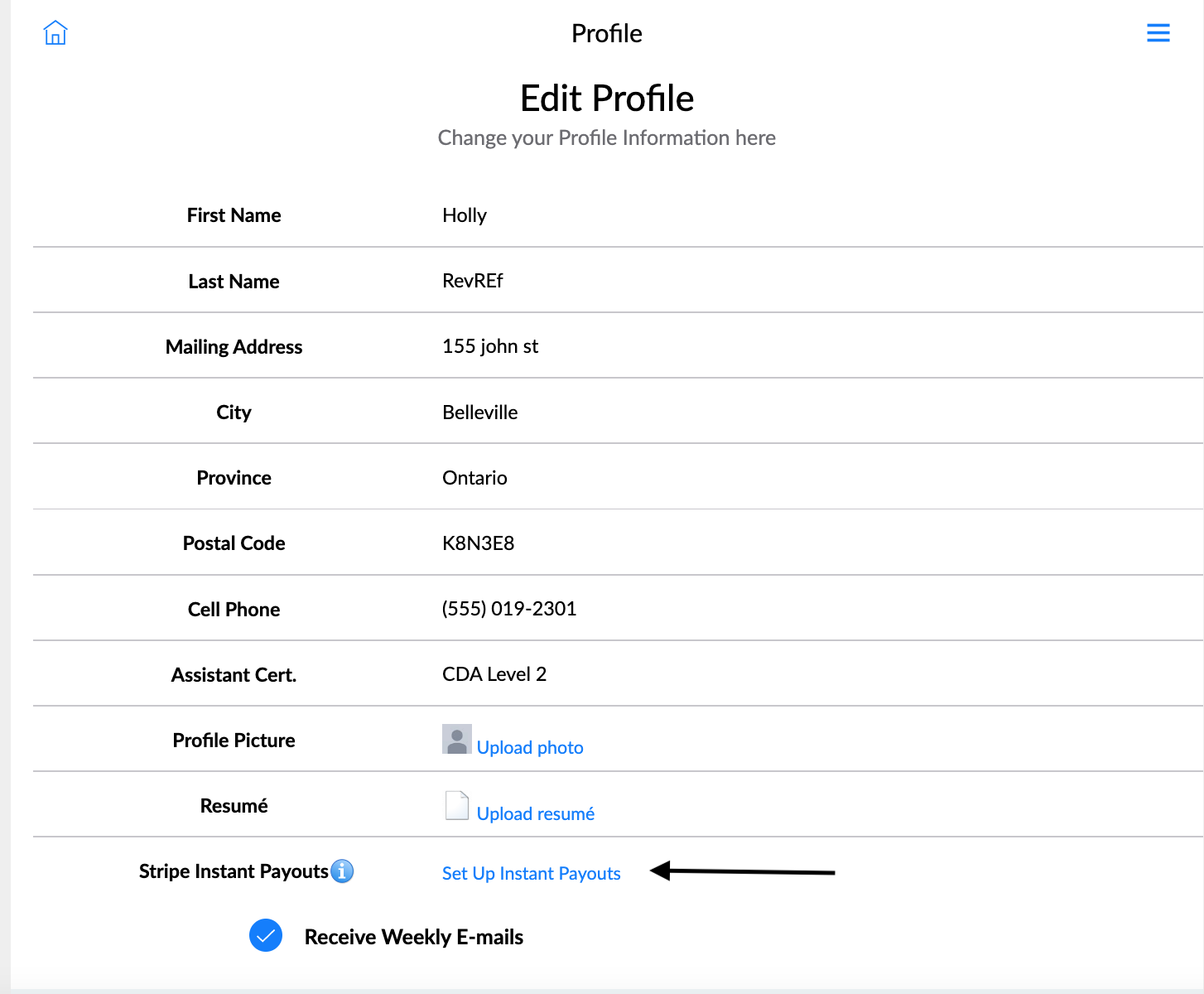 2) The system will open a new window (if it doesn't, you may need to disable ad blocker while setting this up)
3) You will have the option to fill out the Bank Information and Debit - be sure to toggle over and click Debit Card and fill out the debit information for instant payouts. (Filling out the Bank Info won't give you access to Instant Payouts)
4) Fill out the necessary information and create your account :)
Information you will need:
- debit card linked to the bank account you want the funds to go to
* You can always access your Stripe Express Account by navigating to your TempStars profile and clicking "View Instant Payouts"