When you first log into your account, your home page is the current calendar month. Any dates that are green mean that there are available temping shifts for you to apply to on that day.
When you click on the date, you will see all the available shifts and can browse through them. Click here to learn about Shift Details :)
Home Page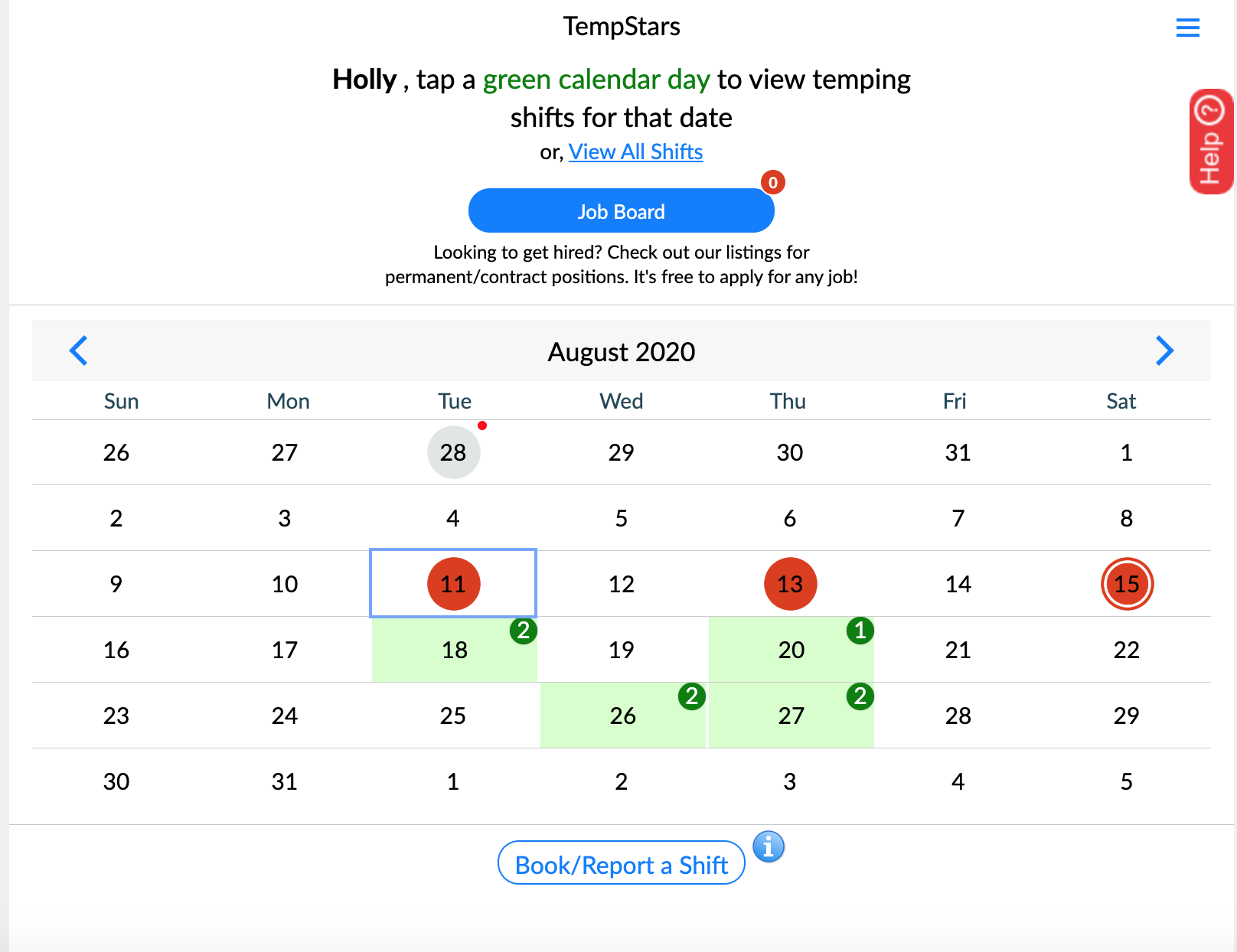 Hint: Whether you click "View All Shifts" at the top or click on a green calendar date, you can sort shifts by Closest, Soonest, or Most Recent to find the best shift to fit your life style!