Lots of our members make lasting impressions at offices and are often asked to come back for future shifts!
When this is the case, you can easily Report or Book the shift without sending in an offer :)
At the bottom of your home screen, you will see a "Book/Report a Shift" button - just click that and the system will ask you a few questions about the shift (times, rate, office phone number) then you just submit and it will show up on your calendar! Just be sure to manually enter all shifts within 2 weeks of the Shift Date!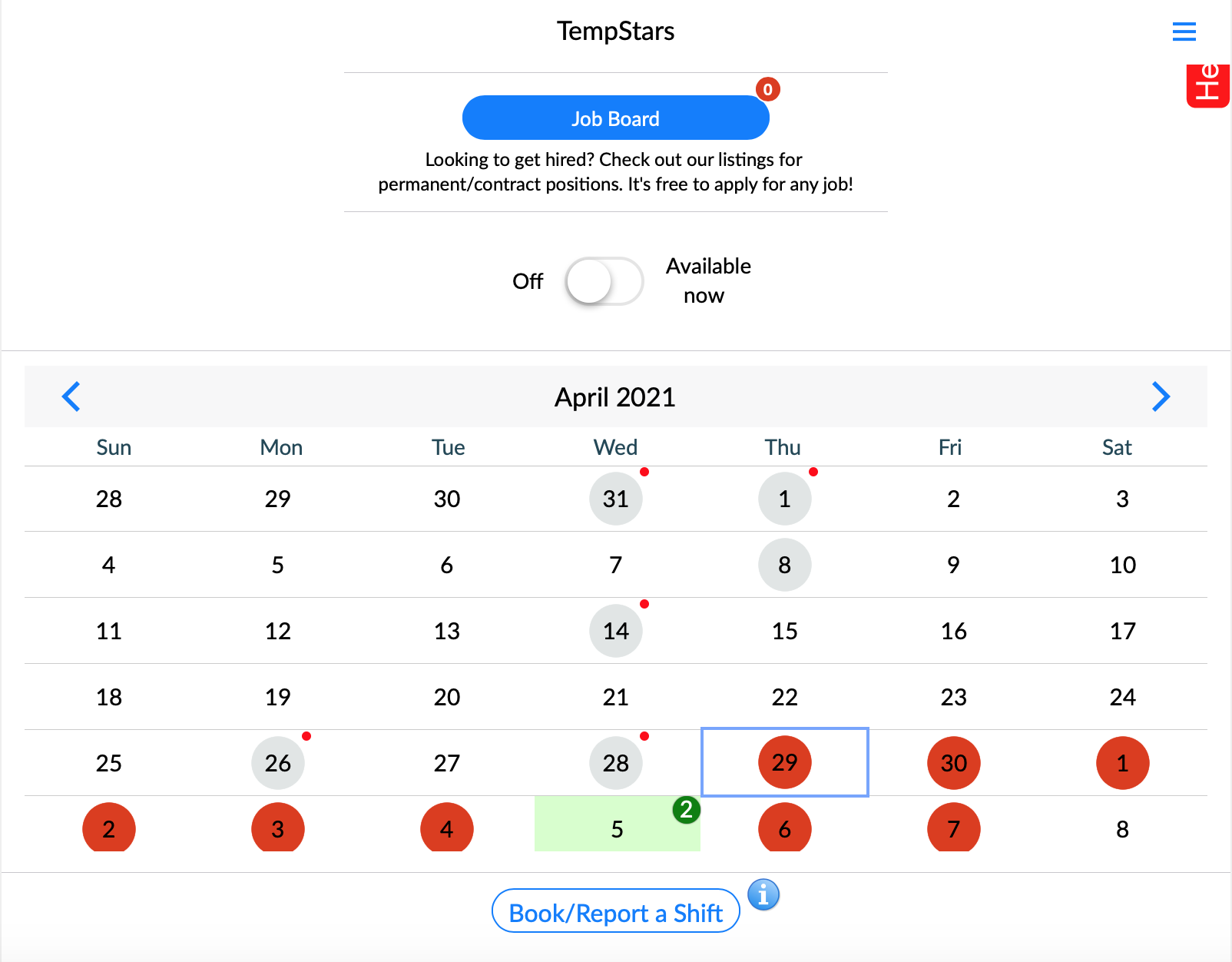 From there you can invoice and keep track as normal!
We absolutely love seeing this, but it is our policy to report any shift you arrange with a TempStars office, so just be sure to report those shifts and you are good to go!
Happy temping :)