Welcome to TempStars!
We are excited that you've chosen to join and look forward to being a part of your dental temping journey:)
One of the first few steps is making sure we have all your information set and correct in your profile starting with your resume, it's best uploaded in a PDF or DOC format.
This will allow offices to view your resume properly and speeds up the process for getting shifts accepted and the job hiring process running smoothly. If you need help creating your resume or updating it then visit our article "How to write a Great Resume"
Upload your resume Now!
Step 1. Log into your account or watch this video!
Step 2. From the Home calendar screen, click Menu at the top right and scroll down to Profile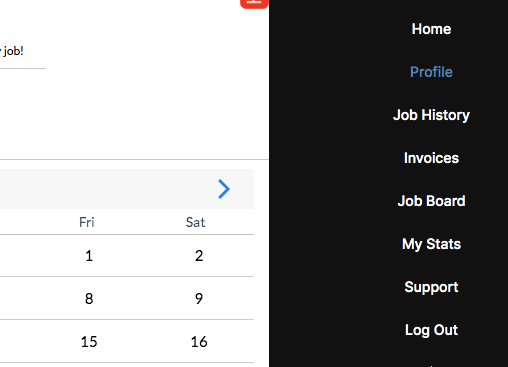 Step 3. On your profile page scroll down to Upload Resume and select the document to upload

Scroll down to Save and you're done!

You can remove your resume at any time and update it here on this page.
NOTE
Make sure the resume is in PDF or DOC format
You can't upload your resume from your phone. You will need to have access to a laptop/desktop/tablet
You do need your resume uploaded so that once you submit offers the office can review it. The chances are great to get that shift if you have your resume already there to review.
Rest assured, your contact information is private. No contact information appears in your resume when you submit offers for shifts.
To apply to job posts, you will have to upload your resume to each application